Riverside Chiropractor Clinic
Riverside Chiropractor Clinic was established by Cork Chiropractor James Cosgrave in 1996. Since then it has become one of the busiest clinics of its kind in Ireland. We specialize in the treatment of a vast array of musculoskeletal conditions and pain syndromes. Our primary objective is to relieve your pain as quickly as possible. We also focus strongly on preventing recurrence of your problem by fully addressing the underlying structural issues and lifestyle factors which may have caused your problem.
Conveniently located on Penrose Quay In Cork City Centre, and with private secure onsite parking (free for the first 30 minutes), we are very accessible from all directions. We are also less than 5 minutes walk from both the train and bus stations. We have very flexible opening hours and can provide early morning, evening, lunchtime and weekend appointments. Emergency appointments are also available.
James Cosgrave BSc DC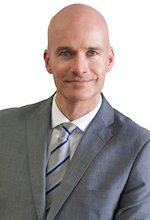 James qualified as a Chiropractor in 1993 having studied in the world renowned Anglo-European College of Chiropractic in Dorset, UK. He has been in full time practice for 30 years.
James founded the Riverside Chiropractic Clinic in 1996 and is clinical director leading a highly motivated team of healthcare professionals. It is now the longest established clinic of its kind in Cork City. He has successfully treated over 30,000 patients of all ages with a wide variety of musculoskeletal conditions.
James has a special interest in chronic pain conditions and occupational health related issues. He provides chiropractic services to many Cork based companies including Cork based Tech and Pharma multinationals.
As a competitive runner himself, James also deals with a multitude of sports injuries in athletes of all levels from club competitors to Olympians and professional sports people.